Sofia Alicastro on what keeps her at HealthSherpa, advice for job seekers who want to join our team, and her personal passion for film
HealthSherpa strongly believes in creating inclusive, equitable spaces, which build trust, respect and a sense of belonging that are critical to our culture and work. We're excited to feature our colleagues and hear more about their experiences at HealthSherpa, from their first touchpoints all the way up to their tenure and growth. In this post, hear from Associate Recruiter Sofia Alicastro, who shares her perspective on our recruitment process, advice for prospective applicants and job seekers, and what she's passionate about both in and out of her work.
What advice would you give to candidates who are interviewing or to hopeful applicants who are about to submit their materials?
We care about getting to know you.

When I connect with prospective candidates, I'm genuinely interested in learning about your story, and what you're seeking in your next role or phase in your career.

Prep.

I recommend preparing for interviews using the STAR method (Situation, Task, Action, and Result) when sharing your experiences. I also encourage folks to bring a few of their own questions as well!

Interviews are conversations.

You are getting to know us as much as we are getting to know you. We strive to create a space where candidates feel comfortable sharing their lived experience and feel empowered to ask us questions. What are YOU curious about?
In your experience, what do you think might make someone successful at HealthSherpa?
Here are a few qualities that I think are conducive to a positive experience in our workplace:
Communication.

Collaboration.

Willingness to learn.

Flexibility.

Compassion.
What are three words you'd use to describe HealthSherpa?
Mission-driven. Human. Impactful.
What keeps you at HealthSherpa?
The people! What strikes me most about the staff here is how committed we all are to the mission of bringing comprehensive, quality, affordable healthcare to everyone in the U.S., and in particular to low-income, uninsured, and underserved communities. It's clear to me that the team is invested in doing our part to make healthcare a bit more accessible and I'm motivated by the many moments of joy here at HealthSherpa that helps cultivate a sense of connectedness and community – even as we're working remotely!
What's something you're passionate about outside of work?
My background before HealthSherpa is in artist development, film festivals and events, and funding independent film. I have a deep and forever love of cinema. That being said, I am not elitist in my love of film; I'll watch trashy made-for-TV-movies (not going to name names but IYKYK) plus whatever won the Palm D'Or at Cannes. Film is a gift!
Among many things, the pandemic proved, yet again, the power of art and how we turn to stories for comfort and inspiration during incredibly challenging times. The two most recent films that I watched in a theater and highly recommend to folks are The Daniels' Everything Everywhere All at Once (a poignant, heart-felt, action-packed, kooky, absolutely BANANAS film), and Sara Dosa's Fire of Love (a brilliant documentary about a Volcanologist couple and their undying love of all things lava/earth/science, narrated by Miranda July)!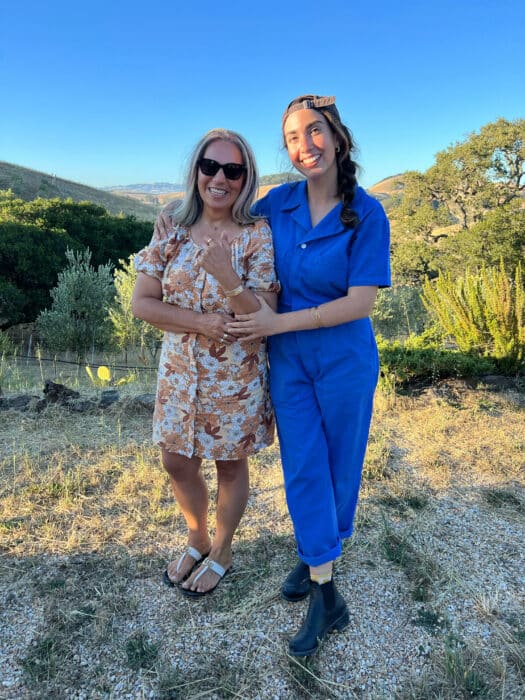 Want to work with Sofia and the rest of our phenomenal team? Click here to explore current openings and hear from more teammates at HealthSherpa!