Zoid Finch on their journey to HealthSherpa, how their role has evolved to meet their interests, and art as a vehicle for advocacy
HealthSherpa strongly believes in creating inclusive, equitable spaces, which build trust, respect and a sense of belonging that are critical to our culture and work. We're excited to feature our colleagues and hear more about their experiences at HealthSherpa, from their first touchpoints all the way up to their tenure and growth. In this post, hear from Policy Specialist Zoid Finch, who shares how they joined HealthSherpa, what they've learned in their time here, and their passions outside of their work.
Please share some background on how long you've been at HealthSherpa and what brought you here in the first place.
In December 2019, I moved from Phoenix, AZ to Sacramento with my three wonderful partners. We decided that Sacramento was where we wanted to buy a house and put down roots for our future. Back in Arizona, I worked as an environmental educator at the Phoenix Zoo for three years in various positions, so my original plan was to get a similar job here. I interviewed at the Sacramento Zoo for their summer camp program, and a couple days later they closed to visitors for the foreseeable future due to the pandemic.
I spent most of 2020 uncertain about my career, and so I started expanding my job search. One of my partners actually heard about HealthSherpa through a support group, and I was keen to work at a company that already had trans and non-binary employees with positive experiences working there.
I was first hired on as a seasonal Consumer Advocate in August of 2020, and then was offered a full-time position at the end of Open Enrollment. In August of 2021, I was promoted to my current role as Policy Specialist.
How do your passions and interests intersect with your role at HealthSherpa?
Before working at HealthSherpa, I could not say that I was particularly passionate about healthcare or health coverage. I would definitely agree that it's important for everyone to have access to healthcare, but I never thought about the specifics. Once I started helping consumers enroll in health insurance through the Affordable Care Act, it wasn't long before I was going down internet rabbit holes to understand issues that were impacting consumers I spoke to, like the family glitch, coverage exclusions, Medicaid expansion, and so much more.
When I am faced with a question, I not only want to figure out the answer, but also why that is the answer. I want to see the connections – the forest as well as the trees that make it up. And I am so fortunate to work at a company that recognized this in me, and offered me my current role to match my interests.
What is your favorite thing about the culture at HealthSherpa?
Diversity, equity, and inclusion are baked into the culture at HealthSherpa. It's not reserved for an annual presentation or workshop, and then we revert to "business as usual" for the rest of the year – it's truly part of what makes HealthSherpa different from any other place I've worked. DEI here is not a project with a finish line, but a value that I see the company working on every day.
What stands out to you about the hiring process at HealthSherpa?
Part of the interview process here assesses values alignment. From my experience, the recruiting team and hiring managers want to make sure that new hires will contribute positively to the culture and work environment.
What's something you're passionate about outside of work?
My partners and I have a small business where we design and sell art in various forms. I crochet fidget toys, keychains, and other fun things like aliens and endangered animals. Lately, we've been taking part in more events as a vendor and have been meeting other queer and disabled artists in our community. We use our art to advocate for marginalized groups and causes that we care about, and it's honestly been incredibly healing to find local spaces that celebrate creators from marginalized communities.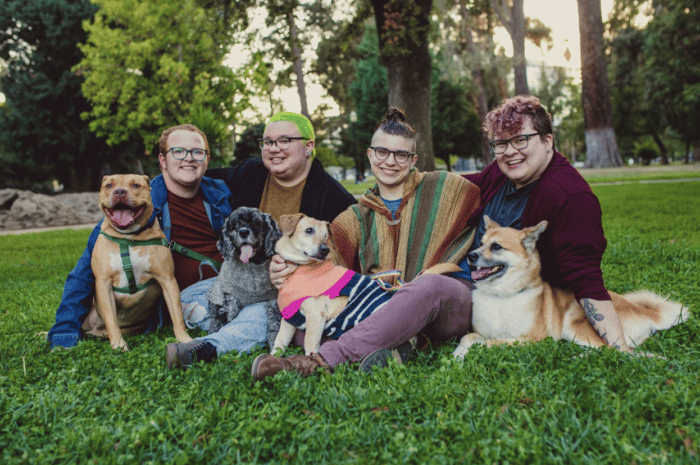 Want to work with Zoid and the rest of our phenomenal team? Click here to explore current openings and hear from more teammates at HealthSherpa!