HealthSherpa enrolls more than 1 million people in the first three weeks of Open Enrollment, 1 in 3 pay $0/month
Note to Media: We can provide state-level aggregate data for categories shown here for healthcare.gov states where HealthSherpa offers ACA-subsidized policies. Please reach out if you're interested in additional data.
Three weeks into Open Enrollment, HealthSherpa has helped more than 1 million people find quality, affordable coverage through the ACA Marketplace. Thanks to the American Rescue Plan subsidy expansions, most enrollees are still finding very affordable coverage, with a median net premium of <$20/month and 1/3 of enrollees choosing fully subsidized plans.
Read on for more detailed insights into the 2022 Open Enrollment Period so far. 
Key Enrollment Metrics, 11/1/2021 – 11/20/2021
HealthSherpa Volume
HealthSherpa policies, 11/1-11/20: 729,142
HealthSherpa lives, 11/1-11/20: 1,063,745
Top States: FL, TX, GA, NC, SC
Costs & subsidies
Percentage claiming a subsidy: 97%
Median Gross Premium: $757.43
Median Net Premium: $18.60
Median Subsidy: $673.00
Percent enrolled in $0 plans: 29.7%
Cost-sharing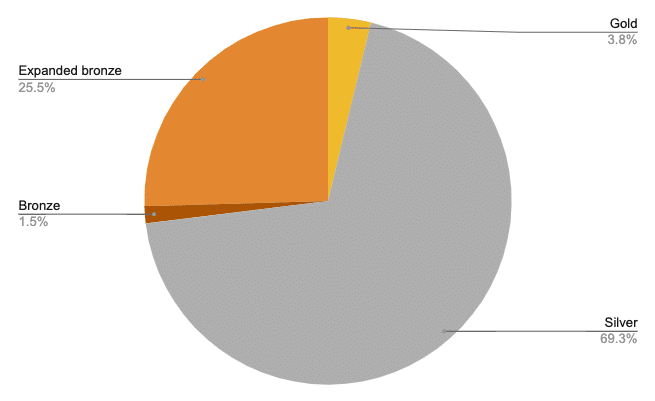 Receiving CSR: 66% overall
Demographics
Average Applicants Per Policy: 1.46
Sex of primary applicant: 55% female, 45% male
Median age: 49
Primary applicant age distribution: 1% under 21 / 13% 21-29 / 17% 30-39 / 21% 40-49 / 28% 50-59 / 21% 60+ 
For media inquiries, please contact press@healthsherpa.com
Disclaimer: data listed here is for federal marketplace states only and accurate to 5%.