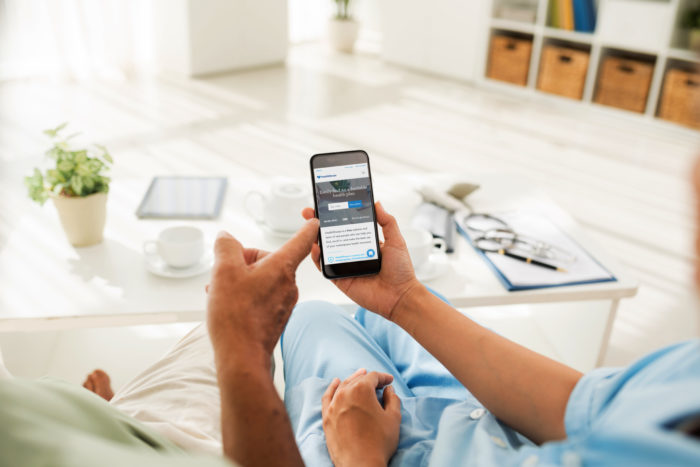 Get (and Keep) More Members Year-Round with EDE
Competing on price is your No. 1 tool in attracting and retaining members. But if you put all of your energy into that effort and then rely solely on HealthCare.gov to send you customers, you might be in for a surprise.
If price is No. 1 for building your customer base, having a branded and friendly marketplace that's as easy for members to use as it is for carriers to administer is No.1.5. EDE delivers by linking your white-label, marketplace with its super-easy enrollment to the underlying API structure of HealthCare.gov—which also means your customers can do the full enrollment on your branded site, without seeing all of your competitors' plans on HealthCare.gov. The combination ensures that you are ready for any enrollment scenario, whether OEP, SEP, or renewals—all with not much more implementation effort on top of what you do to get the plans on HealthCare.gov in the first place. 
Plus, EDE with HealthSherpa's real-time data accessibility and engagement tools give you more opportunities to target personalized campaigns and communications that will let your members and prospects feel your responsiveness enough to stick around for a long time.
EDE Boosts Your Brand
Decades ago, the underlying booking system for air travel that enabled travel agents to look for inventory with assurance that its availability was accurate gave way to the online travel boom, where brands took off (no pun intended) by adding their own friendly branding and extras. EDE with HealthSherpa is that transformative tool for individual health insurance, letting HealthCare.gov handle the underlying infrastructure while you create a branded marketplace of your own.
Here's just some of what EDE with HealthSherpa includes:
Same API structure but full enrollments on your branded marketplace.

Get more data, and get it faster, than HealthCare.gov—data you can use to improve sales and retention.

HealthSherpa is an industry-leading partner and you'll get access to an expert team of implementers, support professionals and customer success representatives.
Easily Enroll, Anytime
With EDE Phase 3, more than 95% of eligibility and enrollment scenarios can be handled fully online with no external agent intervention—and consumers can enroll in an average of 15 minutes. And since HealthSherpa is connected directly to the HealthCare.gov API, all of the plans you've filed with the CMS are automatically available on your branded marketplace as soon as they're approved. So, whether it's the standard Open Enrollment Period (OEP), a Special Enrollment Period (SEP), or even renewal time, your marketplace is ready to go with virtually no additional operational effort by your teams.
In fact, EDE provides you with special tools that will help you retain your customers, like window shopping before OEP even begins, so that you can show them your plans and renew them before they have a chance to window-shop at HealthCare.gov.
Here's what else you get to handle enrollments year-round through EDE with HealthSherpa:
Your plans are loaded to HealthCare.gov and your marketplace simultaneously.

Marketing efforts can draw people to your marketplace.

Telesales and brokers/agents can quote your products exclusively.

Renewals are prepopulated and can be sent prior to OEP start.
With more carriers entering or reentering the ACA marketplaces, a unified pricing, marketing and sales plan is table stakes. EDE with HealthSherpa gets you up and running with the hard stuff so that you have more time to focus on that unified plan and jump out in front of the competition.
To learn more about EDE, contact us at ede@healthsherpa.com.