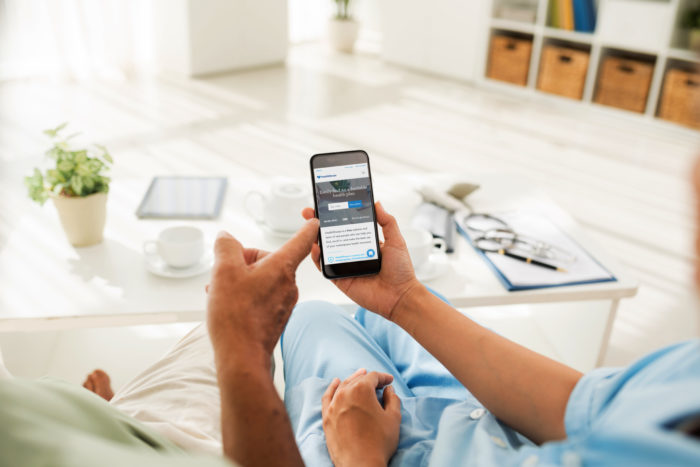 How EDE with HealthSherpa Helps Carriers Provide the Best Customer Experience
We would like every shopping experience to be one that fills our customers with joy. Our own HealthSherpa research indicates that customers who receive individual ACA coverage are generally very happy to be insured and are often pleasantly surprised by the subsidies available to them.
Having health insurance gives consumers peace of mind, but shopping for insurance is stressful. We want and need simple, intuitive experiences that help us understand what we're signing up for. We also want to be loyal to a brand, because if we can count on them to be there for us, it makes it easier to stick with them over time. 
Enhanced Direct Enrollment (EDE) with HealthSherpa checks all of these boxes by giving your consumers a simple yet informative enrollment experience that is also fast—people can enroll in coverage in as little as 15 minutes. It also gives carriers a branded experience that helps you attract and retain more customers and build your own brand awareness and loyalty with greater ease.
Simplifying the experience of shopping for health insurance
Numerous studies have shown that people have a tough time picking the right insurance for their needs, and they often make bad choices. Much of the problem stems from the fact that people aren't given enough information, or that the information they're given isn't made understandable enough.
Getting EDE with HealthSherpa means you also get a full suite of consumer guidance tools that help consumers enroll with more confidence in less time. HealthSherpa's consumer enrollment includes tools like
A step-by-step quoting process that walks consumers through the most important information to help them make better decisions.

Clear and concise plan details presented in a way that makes sense

Cost calculations that help consumers see how much they'll pay in premium and how much they may pay overall

Provider and prescription drug directories, so they know if their doctors and medications are covered in-network.
The best part for carriers is that all of these decision-support tools are standard with HealthSherpa. So in addition to the confidence you have knowing that the enrollment experience stays entirely within your white-label marketplace but uses the same APIs as HealthCare.gov, you're also providing your customers with an enrollment experience that keeps it simple and better leads them to the best coverage for their circumstances.
Build Brand Loyalty
For carriers, EDE with HealthSherpa is a fully-featured CRM platform (Customer Relationship Management platform), which makes it easy for you to get the right support to the customers who need it. You can set up your marketplace to route customer inquiries to inside telesales agents, brokers or agents.
With our CRM, you can do things like:
Send personalized emails with the subsidy amount customers are eligible for and custom resume links to allow consumers to pick up exactly where they left off
Message last year's customers and encourage them to renew their applications this year

Use HealthSherpa's lead and enrollment exports to prioritize lead outreach based on how likely they are to convert
The white-label customer experience is year-round as well. Your members can use the platform to upload any needed documents for eligibility and income verification, they can retrieve 1095-A tax forms, and most importantly, they can renew their coverage easily with prepopulated data fields and recommendations based on previously provided information.
It all adds up to customer experience that reduces friction and increases support, all of which helps you to increase your brand awareness, stickiness and overall satisfaction with a fraction of the effort you would need to build out EDE in-house.
HealthSherpa processes more than 95 percent of all EDE enrollments, numbering 1.5 million since 2017. We have spent years optimizing our consumer experience and placing it on a platform with the flexibility to help you reap the benefits.
To learn more about EDE, contact us at ede@healthsherpa.com.