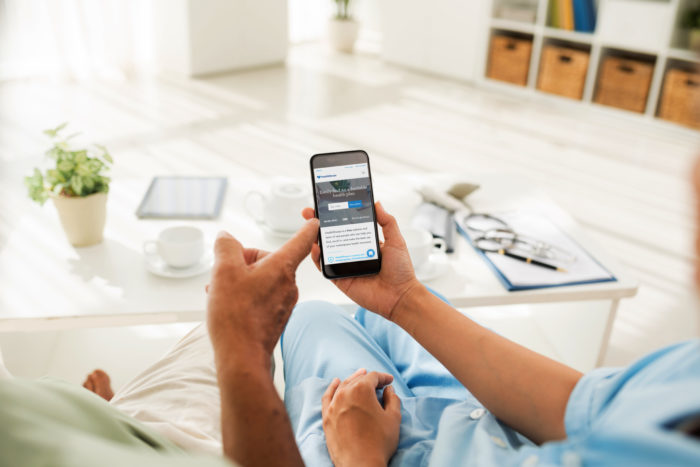 Why Was Enhanced Direct Enrollment Created?
As the ACA individual market has evolved, one constant has driven its development: reduce the friction of enrolling in health insurance. Over time, this goal has taken on several shapes and forms, from improvements in the user experience to more opportunities for carriers, brokers and agents to guide their customers through the enrollment process. It's these latter two camps that helped foster the creation of Enhanced Direct Enrollment in 2018 and continues to drive its improvement through its current third-phase release.
HealthSherpa has been there from the beginning, not only as a key partner to the CMS in its development of EDE and the first third-party primary entity up and running on the platform but also as the established leader in EDE volume—more than 95 percent of total EDE enrollments came through HealthSherpa's 30+ EDE implementations during the 2021 standard Open Enrollment Period (OEP).
EDE's Launch: A New Way for Carriers to Reach Customers
When HealthCare.gov launched in 2014, anyone who wanted to enroll, or sales agents who wanted to enroll on behalf of customers, had to do it directly through HealthCare.gov or a state-based marketplace. Third-party marketplaces like HealthSherpa could guide customers through much of the process, including an eligibility pre-check and guided shopping, but the eligibility checks and enrollment had to happen at HealthCare.gov. This requirement had clear drawbacks, like forcing customers and carrier sales reps alike to jump back and forth between websites and not providing carriers and third-party marketplaces with clear-cut opportunities to turn leads into customers. 
To help address these issues and show the value of public-private collaboration, the CMS created EDE in 2018 to give private marketplaces the opportunity to innovate the customer experience to increase understanding and, ultimately, enrollments of ACA-eligible individuals and families in quality, affordable health insurance. 
What's in EDE for Carriers?
The key values of EDE for carriers are
It enables them to own the full member experience—from quote to card—in a single place that reflects their brand and voice.

They are plugged into the HealthCare.gov API, which means they can be confident that customer eligibility, enrollment and effectuation all meet CMS guidelines and their own carrier best practices, without forcing members or sales agents to jump back and forth between sites.

Added access to data to better guide prospects through the bottom of the funnel and to full effectuation, and then to better support them post-effectuation.

With EDE Phase 3, the CMS has enabled even more enrollment scenarios to be handled automatically, which means more than 95 percent of consumers can complete an eligibility check and application without the need for agent intervention.
In effect, in the same way that the airline industry standardized flight lookups years ago and enabled online travel booking to take off, and the way that companies like Plaid have enabled standardization of financial account services, EDE has standardized the underlying enrollment process for ACA coverage in a way that has allowed carriers to do what they do best—attracting and retaining customers.
EDE with HealthSherpa: Leading Services, Easy Implementation
Since launching in 2018, enrollments through EDE have steadily grown, as have the number of third-party marketplaces using the EDE APIs as the foundation for their own white-label ACA marketplaces. HealthSherpa has led the way, having been the first private marketplace to go live with EDE and since creating dozens of white-label marketplaces, which account for more than 95 percent of all EDE enrollments over the past three Open Enrollment Periods (OEPs).
Why has HealthSherpa been able to guide so many enrollments? Because it has committed itself to supporting carriers with practical and easy-to-use tools to increase their ACA marketplace success. EDE with HealthSherpa provides
Easy-to-implement white-label marketplaces that highlight a carrier's brand and voice

Access to all of HealthSherpa's guided shopping features, including plan comparisons, product details, provider and prescription drug lookups, and much more.

Internal sales and marketing data and tools—including "save progress" and deep-linking to take a customer directly where they need to be—to lead consumers all the way through the funnel and to enrollment effectuation.

Carrier admin dashboards for detailed reporting on carrier and agent sales performance.
In the past four years, the ACA marketplaces have become increasingly competitive. In order for you to stand out from the competition, you need a modern way to attract and retain customers. Enhanced Direct Enrollment enables you to promote your brand and products on your terms. And HealthSherpa gives you everything you need to do it faster, better, and more efficiently.
To learn more about EDE, contact us at ede@healthsherpa.com.