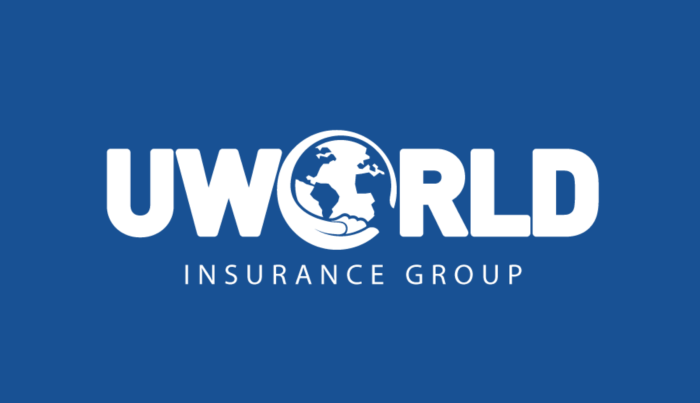 How a 1-year old agency hit the ground running with HealthSherpa
UWorld Insurance Group is a Florida-based agency started in 2019 by Jose Santana and Iván González. We caught up with Jose to learn more about their agency, and how they were able to establish their ACA business so quickly with HealthSherpa.
Jose Santana (left) and Iván González (right)
— — —
Tell us a little more about UWorld and how you got started in insurance. 
I have been in the ACA business for over 4 years now, and I was working at an agency before I decided to go out on my own. UWorld Insurance Group offers commercial and personal lines, and we have 15 employees at the moment. We offer auto and home insurance in Florida only, and we also offer life and health insurance in Florida, Georgia, Arizona, and Texas. When the right time comes, we're planning on expanding more.
Did you try other ACA enrollment solutions before HealthSherpa?
Yes, before HealthSherpa, I did enrollments directly with Ambetter, Molina, and also through the Marketplace. Nothing can be compared to HealthSherpa. You guys are always implementing something new that benefits us even more.
I love how quickly I can do an application. It's also so easy to change something if there is a problem. I can just go back to the application in HealthSherpa, fix it right away, and then it's reflected on HealthCare.gov. 
At the moment, I'm loving the 1095-A download. Before HealthSherpa, my clients would have to create an account with their own email. Then, I'd look for the app ID with the right application and correct plan year. Or, the client would get their 1095-A by mail from the Marketplace which could take weeks. Or, they'd get a blank 1095-A, and the client would have to call the Marketplace to complete it. Now, when a client calls and needs their 1095-A, we can just get it from their client tab in HealthSherpa and email it to them.
I participate on a monthly call with top producers from the Marketplace, and I always share my experience with HealthSherpa with others. I want everyone to know about it and use it because it makes the job so much easier. 
How has your business grown in the last year?
HealthSherpa has been an important part of UWorld's success. I personally am doing 25x more ACA business than when I started. Part of the reason this is possible is because we can do applications a lot faster. 
Through Healthsherpa, I do an application 3x faster than through the Marketplace, and I can help a customer right away on the same call if I have to. I cannot stress how much faster and easier it is to get a customer on the line and fix something right away directly in your portal, such as an address change or maybe a carrier change during Open Enrollment.
What's next for your agency? Are there new ways you're planning to use HealthSherpa going forward?
For the upcoming 2021 Open Enrollment, my agency goal is to hit 10x the amount of applications that I did in 2020. I'm already planning my marketing strategy. This number is looking more reachable everyday, especially with the speed of HealthSherpa's application compared to the Marketplace method.
If you are an agent out there that is still deciding whether to give Healthsherpa a try, don't think about it any longer: join the club and start growing your business in many ways.
— — —
Interested in highlighting how your business uses HealthSherpa? Fill out this form so we can get to know you. 
Conclusion
UWorld is using HealthSherpa's CMS-approved alternative pathway for ACA enrollments  to process enrollments faster. But they also have taken their customer service to the next level by learning what they can do for their clients with HealthSherpa year-round. We're excited to see UWorld continue to grow!
About HealthSherpa
HealthSherpa is a CMS-approved alternative to healthcare.gov, and more than 3 million people have gotten ACA coverage through our website. Agents choose to create free accounts with us because we have designed solutions that fit their businesses:
– The HealthSherpa Agent account is a one-stop shop for quoting, enrolling, and managing ACA clients all year round.
– The HealthSherpa Referral Program rewards agents for directing their clients to get covered through our site.
– Both of these accounts can come with tools to let Agencies manage their downline.
Visit our HealthSherpa for Agents page today to learn more and sign up for an account.