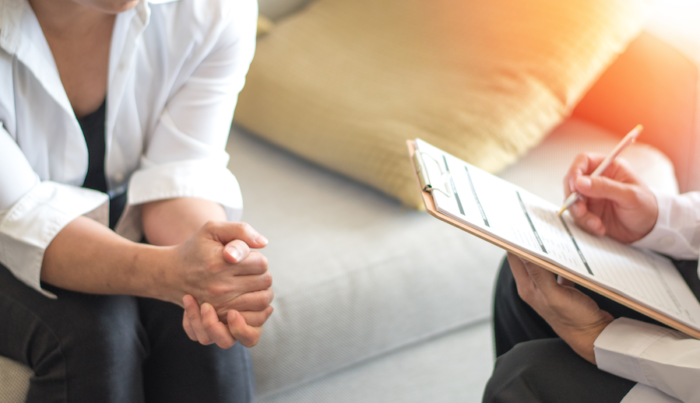 How to project a client's income during the COVID-19 Recession
Since the beginning of the COVID-19 pandemic, more than 31 million Americans have filed for unemployment insurance.
Entire sectors of the US economy are closed for business. As an ACA agent or broker, you need to project your client's 2020 income during the enrollment process.
We can't predict the future, but we've put together some tips below as well as this downloadable worksheet that you can either send or work through with your client.
Get your copy of the projecting 2020 income worksheet.
Here's an email template if you choose to share this resource with potential clients:
SL: Follow up on our conversation about health coverage
Hello [First Name],
Thanks for reaching out earlier today about your health coverage options. As I mentioned on the phone, you'll need to estimate your 2020 income. Once you've figured that out, you'll have a better idea about your options and what sort of subsidy you might receive with an individual health plan. 
Before you get started with this worksheet, please keep these things in mind:
– This is supposed to be a best estimate of your 2020 income. 
– If you underestimate your income and receive a subsidy that lowers the cost of your insurance, you may have to pay it back when you file your 2020 taxes.
– If you overestimate your income, you may get paid back when you file your 2020 taxes.
– If I become your agent, I'll be able to update your application if your income changes throughout the year.
When filling out the worksheet, I recommend guessing that you will be unemployed for 2 – 4 months. I'm happy to walk through this worksheet with you and answer any questions you might have while working through it. 
Sincerely,
[Agent]
What counts as income for Marketplace coverage?
You and your client will need to estimate their modified adjusted gross income (MAGI) for 2020. Your clients may be unfamiliar with MAGI, but it is essentially their adjusted gross income, what they usually see on line 7 of their IRS Form 1040, with some kinds of income added back.
Make sure your client accounts for these common income sources when calculating MAGI:
Source: https://www.healthcare.gov/income-and-household-information/income
In addition, you should account for any CARES Act relief measures your client expects to receive.
The Economic Impact Payment (commonly known as the $1,200 stimulus check) should not be included in your client's 2020 income.
Clients who receive unemployment income from the Pandemic Unemployment Assistance Program or the Pandemic Additional Compensation Program will need to include these in their 2020 income. You can find more information on these three relief measures by getting a copy of our projecting income worksheet.
Helpful links for servicing laid-off clients
If you are licensed in multiple states, you should have these two Department of Labor links bookmarked:
The first resource should help you estimate the unemployment income your client will receive. You can share the second link with your clients if they have not already started this process.
Marketplace vs. Medicaid
Medicaid eligibility is based on your client's current monthly income, and it does not factor in the CARES Act Pandemic Additional Compensation Program income.
This means your client may qualify for Medicaid even if their annual income for 2020 is higher than the Medicaid threshold for their state.
If your client fits these circumstances, we recommend bringing up the option of enrolling in Medicaid. They can complete a Medicaid application on their own through HealthSherpa, and you can advise them to get back in touch with you if their income or household changes in a way that makes them ineligible for Medicaid.
You can find an overview of income ranges that qualify for Medicaid eligibility and Marketplace savings in our projecting 2020 income worksheet.
Get started with SEP enrollments today
If you already have a HealthSherpa account, you can get started enrolling your clients who qualify today. Log in here to get started.
New to HealthSherpa? Don't worry — it's easy to get started with a free HealthSherpa for Agents account. HealthSherpa is an approved direct enrollment pathway for healthcare.gov, and we are able to help you enroll your clients directly on our site with Enhanced Direct Enrollment (EDE). Through a HealthSherpa account, you can enroll, track, and service your ACA clients year-round. Visit our HealthSherpa for Agents page today to learn more and sign up for an account.