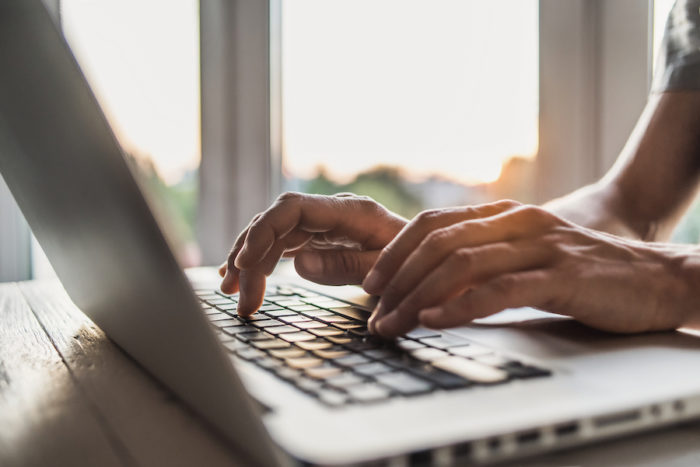 6 small changes that streamline your online ACA business during COVID-19
Whether or not your state is sheltering in place, the COVID-19 pandemic is going to have a lasting effect on your brick and mortar operation. You, or some of your employees, may not want to put yourself at risk by seeing each other or clients face to face. For their part, clients may not feel comfortable coming into your office.
These have been challenges since the COVID-19 national emergency was declared on March 13th, and you have most likely transitioned online since then. In this post, we'll go over ways to make remote work easier to manage and save you time.
Tip 1: Create structure around enrollments that take multiple appointments
From our April Pulse of the ACA Market Survey, almost a half of respondents reported that potential clients are calling in to ask questions about their health coverage options (29% 'Not enrolling and asking questions' and 24% 'Asking COBRA questions').
Clients are primarily enrolling in (select all that apply):
This is a trend that we expect to last for the coming months, especially if the COVID-19 recession leads to more lay-offs. We suggest being prepared to work with these potential clients over a longer period of time and over the course of several meetings.
Many of these potential clients are navigating individual health coverage for the first time, and they may still be covered by their employer. They will likely have less urgency and need more time to understand their options.
Your experiences so far may differ, but we suggest adopting this structure for potential clients that have been or are at risk of being laid-off:
The goal here should be to dedicate as much of your phone time as possible to individuals that are ready to enroll.
Tip 2: Use Calendly to schedule meetings without the back and forth with clients
With Calendly, you can share a link with clients that lets them see when you are free and schedule appointments on their own. At HealthSherpa, we use Calendly to let new agents schedule time for an overview with our Agent Support team.
Once a client schedules an appointment, Calendly puts the meeting on your calendar.
Here are some considerations that you should think about when setting up your Calendly account:
Do you want separate calendars for existing clients vs leads? You can either create separate meeting types, or ask the scheduler to identify whether they're a lead or client through an invitee question.
Do you want to restrict your meeting hours? You can set your availability.
Do you have multiple members on your team? You can either have each teammate create their own free account, or you can add more users to your calendly account for $8/user/month which gives you multi-person scheduling options.
Tip 3: Create email templates for your communications with leads.
As mentioned in the first tip, many of these new clients will not be ready to enroll during their first interaction with you. We suggest finding ways to service potential clients in the learning and shopping stages as efficiently as possible. This is a win-win for you and the lead: you get to dedicate more time to people further down the funnel, and you've given the lead as much information as they were ready for at that point.
To get you started, we've created email templates for you to use along with educational resources you can share with leads who are just learning about their individual health coverage options as well as those who need help determining whether they qualify for Marketplace savings.
This should help you get started with email templates, but you likely have more frequently asked questions. To figure out what those are for your business, we recommend doing the following:
Keep a tally for 2 weeks to track the questions you and your team are receiving.
Choose a stock email response for the most frequently asked questions, and keep them organized in a document that is available to everyone on your team.
Include a Calendly link in your email signature, so if a lead does decide they're ready to enroll in a plan, they can schedule an appointment with you immediately.
Tip 4: Share your HealthSherpa direct link so clients can self-enroll with you as the Agent of Record.
Every HealthSherpa Agent account includes a unique, direct link. Include this link in your emails to clients and anywhere else online. If a lead begins an enrollment through your link, you are the Agent of Record. You can learn more about the direct link here.
If a potential client starts to shop for a plan through your link and saves their progress, you can see their information in your 'Leads' tab.
As new leads come in, you can reach out via email to see if they have any questions or want to complete the application with you (if they do, they can schedule time through your calendly link).
Tip 5: Use a screen share to walk clients through what you're doing and send them a recording afterwards.
We recommend using a videoconferencing service like Google Hangouts, Zoom, or Uberconference for your meetings with leads.
If you have a Google account, your easiest option will be Hangouts. Zoom and Uberconference both let you create a free account, but your meetings will be limited to 40 minutes.
With videoconferencing, you and your client will be able to share your screen, which should make it easier to work through the quoting and application process.
Here are some tips to keep in mind when using one of these services:
Use a headset or headphones with a speaker — this will help with the audio quality and avoid an echo.
Limit the number of tabs on your internet browser — this will help free up bandwidth for the meeting.
After saying hello, turn off your video — this will also save on bandwidth and keep your video from lagging.
Try to sit as close to your WiFi router as possible, or use an ethernet cable — this will make sure your internet connection is as strong as possible.
Silence notifications on your computer — constant dinging from your texts or other applications makes it harder for your client to hear you.
You can also record your meeting and send it to your client in an email. This gives them the option to refer back to what you had said in the meeting. Here are directions to record meetings on Google Hangouts, Zoom, and Uberconference.
Tip 6: Make use of the 'Save Progress' button so you can work with your client on their enrollment.
Make sure clients who use your direct link to quote or begin an application on their own make use of the 'Save Progress' button at the top right of the page.
When they click 'Save Progress', you will see them in your Leads tab. You will be able to pick up where they left off. And, if you click the 'Save Progress' button, the client will be directed to that page when they return to HealthSherpa. You can learn more about what the client sees when they use your direct link here.
If you start quoting over the phone with a lead, you email them the plan by clicking 'Share' at the top right of the HealthSherpa screen.
You will be the Agent of Record when your client clicks on the shared link.
We'd love to hear about any other adjustments you've made to your business since the start of the COVID-19 pandemic. Please fill out this form if you would like to be highlighted, or if there is anything else that would be helpful for the HealthSherpa team to cover.
Get started with SEP enrollments today
If you already have a HealthSherpa account, you can get started enrolling your clients who qualify today. Log in here to get started.
New to HealthSherpa? Don't worry — it's easy to get started with a free HealthSherpa for Agents account. HealthSherpa is an approved direct enrollment pathway for healthcare.gov, and we are able to help you enroll your clients directly on our site with Enhanced Direct Enrollment (EDE). Through a HealthSherpa account, you can enroll, track, and service your ACA clients year-round. Visit our HealthSherpa for Agents page today to learn more and sign up for an account.