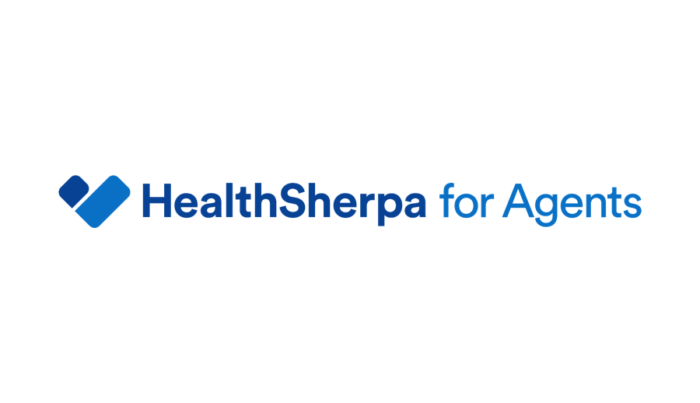 How to handle common COVID-19 health insurance scenarios
According to a new KFF analysis, an estimated 26.8 million Americans are at risk of becoming uninsured due to loss of job-based coverage.
However, these historic unemployment levels have yet to result in a significant increase in Marketplace enrollments. From our April Pulse of the ACA Market Survey, 42% of respondents have either experienced no change or a decrease in individual health coverage demand since the COVID-19 pandemic started.
How much increase in demand for individual health insurance have you seen since the COVID-19 pandemic started?
KFF estimates that 8.4 of the 26.8 million are newly uninsured and eligible for Marketplace subsidies. Their analysis also projects that few people will be stuck in the coverage gap in non-expansion states because unemployment income and relief measures from recent stimulus bills will push income above the federal poverty level.
Given the number of people who may be eligible for Marketplace subsidies, we wanted to cover some circumstances that will be more common during this SEP.
The following information is from the CMS COVID-19 SEP Q&A.
Your client cannot afford to pay premiums due to economic hardship.
As an agent or broker, you should first update your client's household income to see if the client qualifies for more savings. If your client still cannot pay their premium, there are a few things you should check:
Has the health insurance issuer announced any extensions of the premium payment deadline due to COVID-19? You can

check this list from AHIP

on the most up-to-date information on carrier responses to the pandemic.

If your client is not receiving APTC, check with state law for the premium payment grace period (it is often one month).

If your client is receiving APTC, they have a three month grace period to make full payments.
Your client is receiving income from one of the stimulus relief programs.
The Coronavirus Aid, Relief, and Economic Security (CARES) Act included financial aid measures: economic impact payments, the Pandemic Unemployment Assistance Program, and the Pandemic Additional Compensation Program.
The economic impact payments should not be included in household income for Marketplace applications, but the two other measures are considered part of your client's Modified Adjusted Gross Income. You can find more information and download a copy of our projecting 2020 income worksheet here.
Your client's child was sent home from college. Can the dependent be added to your client's Marketplace plan?
The child may be eligible for a Special Enrollment Period (SEP) if either are true:
The child's student health plan does not have coverage and benefits in your client's area.

The child's college is in a different zip code or county than your client's home.
You can find more information about SEP's here. If this child is under 26 and is claimed as a tax dependent, you can either assist your client in adding their child to their Marketplace plan or enrolling the child in their own plan.
A potential client is furloughed and their employer is still paying their premiums.
This potential client may be eligible for a Special Enrollment Period. You will need to check whether the employer's coverage is still affordable given the client's reduced income. If the lowest-priced plan the employer offers for self-only coverage is greater than 9.78% of the client's monthly household income, you can enroll them in a Marketplace plan.
You should advise furloughed individuals to think about how long their furlough may last. If they return to work and their income increases, they could lose their Marketplace APTC.
A client previously qualified for an SEP, but could not enroll before the deadline due to the COVID-19 national emergency.
The President issued an emergency declaration on March 13, 2020. It is ongoing. If your client could not enroll in coverage by their SEP deadline at any point during this pandemic emergency, they may be eligible for additional time to complete their enrollment and be able to request a retroactive start date. You should call the Marketplace directly to see if you qualify for this SEP at 1-800-318-2596 (TTY:1-855-889-4325).
A client signed up for COBRA and has changed their mind.
If your client is still within their 60 day SEP enrollment window, they can enroll in a Marketplace plan. Click here for more information on SEP's due to loss of employer sponsored coverage.
If your client's 60 day SEP enrollment window has passed, they are not eligible for a loss of coverage SEP.
A client enrolled in COBRA but the employer stops contributing and the client is on the hook to pay the full cost.
This client qualifies for a SEP. You are able to enroll this client through your HealthSherpa account because they have lost affordable coverage.
Get started with SEP enrollments today
If you already have a HealthSherpa account, you can get started enrolling your clients who qualify today. Log in here to get started.
New to HealthSherpa? Don't worry — it's easy to get started with a free HealthSherpa for Agents account. HealthSherpa is an approved direct enrollment pathway for healthcare.gov, and we are able to help you enroll your clients directly on our site with Enhanced Direct Enrollment (EDE). Through a HealthSherpa account, you can enroll, track, and service your ACA clients year-round. Visit our HealthSherpa for Agents page today to learn more and sign up for an account.